Addiction and
Substance Abuse
Nobody wakes up one day and decides to struggle with addiction for the rest of their lives. No child has ever thought to themselves that they can't wait to grow older to depend on these substances to make it through the day.
If you are suffering from substance abuse, then the chances are that this has been going on for a while. An innocent start that never came to an end. Maybe you have tried to convince yourself that you are not addicted. Perhaps you have been attempting to stop this trend and have made promises to yourself and others that you will quit, something that never happened– but shame and guilt are not the answer.
If any of the above-mentioned points sound familiar, then you can click now to book your free 15 min consult and see how we can work together to create a new life for you.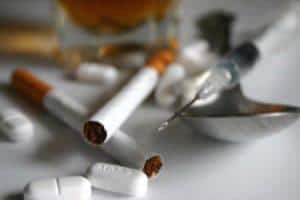 Natural Solutions for Addiction:
Those who have sought help before you have often done so in despair. They have been struggling to believe in the possibility of change as well. Addiction is a disease — though it affects the entire family — it is fully curable. If people before you have done it, you can do it too. I am here to help you get back on track and get you started on a journey that you had once envisioned for your future from a young age-thought it might be hard or seem impossible for you to access that part of yourself at this point.
Through a naturopathic based approach to addiction: 
 1. We will identify any behavioral issue that led to substance abuse
 2. Examine contributing factors that added to the addictive behavior
(i.e., functional & chemical disorders, neurotransmitter levels, nutritional deficiencies)
 3. Implement a detox process (which helps to minimize the withdrawal side effects as much as possible)
 4. Create a long-term plan for a life free of substance abuse
Often the person who uses substance abuse feels powerless in relation to the substance, and the people close to them feel powerless in regards to them.
If someone close to you is dealing with substance abuse, the chances are that you are also being affected. We will teach you how you can "respond" rather than "react" to your loved one substance abuse. Whether you have personally been dealing with substance abuse, have been raised in a family with addiction, or are currently living with a person who is dealing with substance abuse, we can work together to create the new life that you deserve.